Buy: Moss Bros (MOSB)
©Bloomberg
Margins fell in Moss's hire business, but this was attributed to investment in improving quality, writes Bradley Gerrard. With more store openings (two already this half), the addition of the "Tailor Me" personalised service and more than £20m of net cash on the balance sheet, the shares' 21 times forward earnings is justifiable; especially given the dividend.
The belt-and-braces overhaul at clothier Moss Bros has led to a 30 per cent surge in operating profit, suggesting its new-look stores and revamped ranges are proving popular. Gross margins in its retail division, which accounts for 85 per cent of total revenue, rose 3.3 percentage points as the different price points of its new sub-ranges removed the need to have a midseason sale. Investments in its e-commerce operations, alongside the appointment of a customer director and new chief financial officer, mean better data collection from online sales which have been used for more targeted marketing.
Chief executive Brian Brick says its store refurbishment programme, which means "gutting the store and putting in new infrastructure", is nearing completion. There are nine stores to be completed this year, 20 in the next financial year and a handful the year after. "The old perception of Moss Bros is different to the reality now," says Mr Brick. Roughly a quarter of its products are sourced in dollars but the company is hedged through to spring 2017, and management says buying prices have been improved by using fewer suppliers.
Analysts at Liberum expect pre-tax profit of £6.4m for the year to January 2017, leading to earnings per share of 4.8p compared with £5.6m and 4.2p in full-year 2016.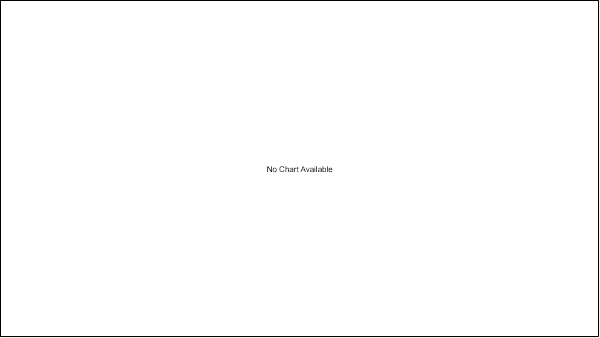 Buy: J Sainsbury (SBRY)
With deflation, discounters nipping at the heels of the majors and the entry of Amazon into grocery shopping, its A tough time to be a supermarket, writes Bradley Gerrard. But we continue to believe Sainsbury is coping impressively with the challenges, and with the shares trading on 11 times forward earnings, we still rate them a buy.
With deflation, discounters nipping at the heels of the majors and the entry of Amazon into grocery shopping, its A tough time to be a supermarket. But we continue to believe Sainsbury is coping impressively with the challenges, and with the shares trading on 11 times forward earnings, we still rate them a buy.
The deflationary battle has left a war wound on grocer J Sainsbury after it reported a 1.1 per cent drop in like-for-like sales excluding fuel in spite of both like-for-like transaction and volume growth.
Chief executive Mike Coupe said this showed "customers are consistently choosing Sainsbury's for the choice, quality, value and customer service we offer" but the price was is having an impact on the numbers.
There are signs its recent acquisition of Argos-owner Home Retail will help matters. A total of 200 new digital collection points are due to open by the end of the financial year. The company already has 15 Argos digital stores open in Sainsbury's stores with the aim of having 30 by Christmas. This will mean customers will be able to collect Tu clothing, Argos products, eBay purchases and DPD parcels in one place.
In its second quarter to August 27, Argos achieved total sales growth of 3 per cent and like-for-like sales growth of 2.3 per cent.
Mr Coupe also suggested there would be no let up in terms of the tough operating environment and the effect of the devaluation of sterling "remains unclear". He added that the group's strategy would allow it to "continue to outperform our major peers".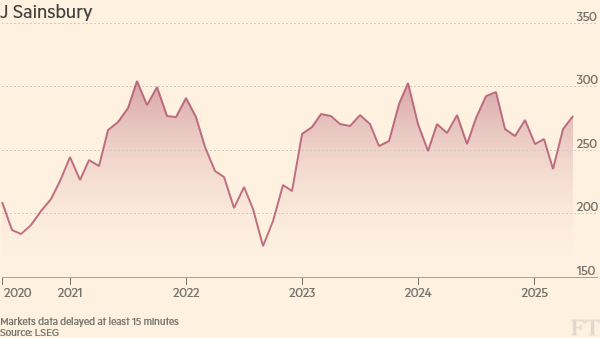 Hold: Smiths Group (SMIN)
Subsidiary John Crane accounts for 28 per cent of Smiths Group revenues, so its travails will continue to drag on overall performance, though trading should be weighted towards the second half, writes Mark Robinson.
Some minor financing gains enabled Smiths Group to book a slight uptick in full-year earnings, but operating profits before restructuring costs, provisions and other one-offs were flat on July 2015. Margin expansion in the medical, detection and interconnect divisions was countered by a 20 per cent fall in underlying operating profits at US subsidiary John Crane, which manufactures mechanical seals used extensively in the petroleum industry and beyond.
Despite favourable currency translation effects, the US subsidiary was the only division within the engineering and technology group that failed to drive up its reported top line through the period, though revenues at its interconnect and Flex-Tek divisions were slightly down on an underlying basis.
Expenditure in the oil and gas industry has fallen away dramatically over the past two years. However, revenue streams linked to maintenance and remedial activities have held up reasonably well. This is reflected in the underlying performance of John Crane, where weakness in the sales of first-fit equipment contrasted with relatively resilient after-market sales. Indeed, 59 per cent of its revenues are now derived from after-market products and services.
There's no end in sight to these wider industry problems. The latest spat between Saudi Arabia and Iran highlights the geopolitical complexities at the heart of the Opec cartel. Short of any co-ordinated response to the fall-away in crude prices, it will be some time before the market starts to rebalance. Management doesn't anticipate any easing in John Crane's end markets, though this should be "more than offset by moderate underlying revenue growth" in the other four divisions. It is also actively trying to increase the proportion of the division's sales derived from non-oil and gas industries, in addition to improving market penetration in important geographies such as China.
Before these figures, Morgan Stanley was predicting cash profits of £559m for the July 2017 year-end, giving rise to earnings per share of 71.6p, rising to £581m and 75.2p in full-year 2018.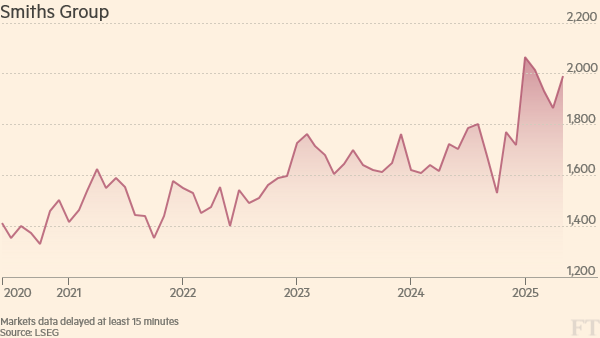 Stock screen: Investment trusts
One way investors with long time horizons can attempt to beat the market is by being prepared to take on substantial risk in the short term based on the expectation that ultimately they will generate outsized rewards — even if this means stomaching the odd disaster along the way, writes Algy Hall. That said, risk for the sake of risk is to be avoided and any such approach to investing needs to be founded on a solid, sensible investment strategy capable of producing long-term outperformance.
When I back-tested my overlooked and outperforming investment trust screen over two 10-year periods, its appetite for taking on risk by targeting distinct sector themes was key to it achieving substantially better returns than the market. The screen's results this year suggest it is definitely in a "risk on" mode with all the potential for large gains and losses that entails.
It is hard to find metrics that can draw comparisons between such a broad range of funds. Fortunately, there are two measures that I believe are up to the job and my backtesting of a strategy that combines them provides some vindication for this.
The screen uses the method devised by hedge fund manager Joel Greenblatt for use in his two-factor "magic formula". The method simply ranks both factors and then adds the ranking together to find the trusts with the most attractive combined ranking. I also have a set of rules that are applied to the screen to avoid it focusing too much on a single market niche or on trusts that are likely to prove highly illiquid.
The rules
● Market capitalisation must be more than £100m.
● No tracker or hedge funds.
● No more than half the portfolio (five out of 10 shares) should be in funds with a niche theme. Trusts defined as niche are those focused on non-mainstream asset classes or subsectors such as private equity, debt, technology and biotechnology, and those focused on single countries (excluding the UK and US) or high-risk economic regions such as emerging markets. I also regard Asian smaller companies trusts as niche, but not Asian generalists.
● No more than half the portfolio (five out of 10 shares) should be mainstream funds of the same type. This rule does not apply to global funds, but it does to other mainstream themes such as trusts investing in the UK (large and small companies), Europe, the US or Asia.
● All trusts must trade at a discount to NAV.
When the screen works it tends to work very well, but it can also pick up on stocks that have been marked down for good reason. Last year's mega dog, Better Capital 2012, illustrated the negative side of this coin. The screen highlighted a number of private equity funds last year, but due to the rules only two were chosen. Broadly speaking, the private equity theme was a good one, which was reflected in the strong performance of the Standard Life European Private Equity trust. Meanwhile, the average one-year return from direct private equity funds was 36 per cent and 24 per cent from fund of funds. However, the Better Capital trust had its own distinct problems and was a major contributor to the screen's underperformance against both indices I measure it against. On a cumulative basis, over the two years since I started running the screen, it is behind the FTSE All-Share but ahead of the S&P Global 1200, with the respective total returns coming in at 14.7 per cent, 12.1 per cent and 6.7 per cent. If I add in 1.5 per cent for costs, the screen's performance drops to 8.8 per cent.
The funds selected by this year's screen are: Templeton Emerging Markets, JPM Indian, Pacific Horizon, Baillie Gifford Japan, JPM Asian, Allianz Technology, Scottish IT, Edinburgh Worldwide, TR European Growth, Invesco Asia.
The Financial Times and its journalism, including Investors Chronicle content, are subject to a self-regulation regime under the FT Editorial Code of Practice: FT.com/editorialcode