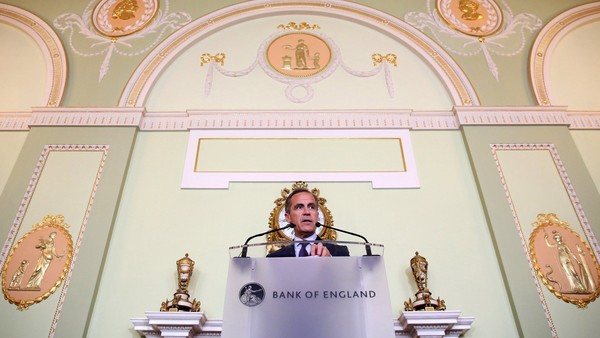 ©Bloomberg
The Bank of England is preparing to unleash another round of monetary stimulus as it battles to contain the economic fallout of The UK's decision to leave EU.
Full text of Mark Carney speech
'To emerge from an uncertain world with confidence, people and businesses need a fixed point by which to navigate'
In a stark warning to politicians, governor Mark Carney said a downturn was on its way and Britain was already suffering from "economic post-traumatic stress disorder".
He said the central bank would take "whatever action is needed to support growth", which probably included "some monetary policy easing" in the next few months, in an attempt to reassure the markets and the general public.
But Mr Carney also said that central bankers could do only a limited amount to mitigate the pain.
Sterling fell more than 1 per cent to $1.32 as traders began preparing either for rates to be cut to historic lows, more quantitative easing, or a combination of both. The pound hit $1.50 just before the results of the referendum on EU membership last week. Equities rose, with the FTSE 100 index closing up 2.3 per cent on the day.
British government bond yields entered negative territory for the first time following Mr Carney's speech, with the yield on one two-year bond hitting -0.003 per cent. This put the UK alongside countries with negative yields including ­Germany and Japan. The global figure for government bonds in negative yield has soared to $11.7tn as borrowing costs around the world collapse.
Part of the BoE's plan to support growth involved "ruthless truth-telling", Mr Carney said. "One uncomfortable truth is that there are limits to what the Bank of England can do. In particular, monetary policy cannot immediately or fully offset the economic implications of a large, negative shock," he said.
He added that the economic uncertainty generated by a series of crises over the past few years and the additional shock of Brexit risked causing businesses and households to delay spending and investment, hitting demand and employment levels.
To guard against the risk of the banking system seizing up, the BoE is holding weekly liquidity auctions until the end of September to ensure that British banks have easy access to credit.
Mr Carney, who faced a barrage of criticism from Leave campaigners over his warnings about the economic dangers of a vote to exit the EU, said the BoE was likely to cut its growth forecasts in its August inflation report.
Despite the gloomy prognosis, there was a general sense of relief in the market that the governor was promising tangible action. Toby Nangle, co-head of asset allocation at asset manager Columbia Threadneedle, said Mr Carney had set out a "considered road map" for how the BoE would support the economy. "Institutional continuity and credibility in times like these are vital. Carney stepped up to the plate," he said.
Podcast

Brexit carnage calls for calm Carney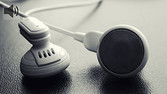 With sterling heading south and no sign of an end to UK political instability, the market will be looking to the Bank of England governor to calm nerves, Baring Asset Management's Alan Wilde tells Roger Blitz
Charlie Diebel, head of rates for Aviva Investors, said that "Mr Carney is no doubt trying to steady the ship and provide solace that they will act as needed".
Mitul Patel, head of interest rates at Henderson said the Gilt market had responded strongly to the Carney speech: "The market now expects interest rates to fall to close to 0 per cent, and whilst Carney has previously stated a dislike of negative interest rates, nothing can be taken off the table."
In a swipe at the political disarray that has characterised the aftermath of the Brexit vote, Mr Carney said there needed to be a new strategy for engaging with the EU and the rest of the world — as well as clarity on the UK's future trading arrangements. "To emerge from an uncertain world with confidence, people and businesses need a fixed point by which to navigate," he said.
One uncomfortable truth is that there are limits to what the Bank of England can do
– Mark Carney
But the deep animosity between Mr Carney and parts of the Leave campaign was undiminished. Ukip leader Nigel Farage said on Twitter that Mr Carney was "once again talking down Britain".
When asked whether he would work with Jacob Rees-Mogg, Andrea Leadsom or other critical Leave campaigners, the governor said he and the other members of the MPC and FPC would "continue to do our jobs . . . whatever individuals are in the government".
"This is a professional, technocratic institution," he added.
Additional reporting by Sarah O'Connor, Gemma Tetlow and Dan McCrum