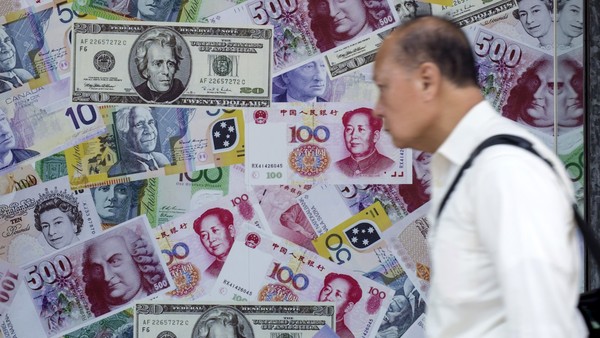 ©Reuters
Chinese companies' near-record offshore borrowing in May was partially the result of Beijing's efforts to support the weakening renminbi, according to bankers.
Mainland groups issued $19.2bn of bonds in the international markets — the third highest month on record, according to Dealogic data — even as they spurned local markets in a dramatic switch from their behaviour since last August when China stunned global markets by devaluing the renminbi.
Leading the charge have been state-backed groups including China Development Bank, China Huarong Asset Management and State Grid, who between them issued bonds worth $7.3bn in dollars and euros in May.
Borrowing overseas and remitting the proceeds back home helps bolster the renminbi — reversing the debt market trend since last August whereby Chinese groups had been borrowing at home to pay down foreign debt in an attempt to reduce the rising debt burden produced by a weakening currency.
One banker in Hong Kong described the pressure this month from the authorities to borrow overseas rather than domestically as "a lot more than just a nudge."
Foreign deals made up almost two-fifths of Chinese companies' total bond issuance in May, up from less than a tenth on average since last August. Before the devaluation, international deals made up roughly a fifth.
The shift in emphasis underlines the tensions between China's desire for investment overseas and its need to control the use of its foreign exchange reserves.
The overseas branches of China's biggest banks have also been active borrowers in the offshore markets as part of their efforts to help Chinese companies' push overseas, as well as remitting funds to the mainland.
"For the majority of corporates who want to invest offshore, their source of funding must be coming from offshore," said Zhiming Zhang, head of China research at HSBC. "The perception of any slowdown in ODI [overseas direct investment] looks bad [to China] but they don't want to do that, at the expense of their reserves."
ICBC, Agricultural Bank of China and China Construction Bank raised $4.8bn between them for branches in New York, Singapore and, in CCB's case, its international leasing business.
China's onshore bond markets have also been unsettled by a rise in bond yields after defaults by state-owned groups in April unnerved investors — potentially prompting a move overseas.
"More volatility onshore is certainly one reason why we are seeing more issuance offshore," said Ashish Malhotra, global head of bond syndicate at Standard Chartered. "In June all issuance is likely to slow with the Brexit vote and the Fed meeting — a lot of issuers have wanted to get ahead of all that."
May is typically a busy month for debt deals wordwide as companies race to beat a US deadline that prevents them from basing offerings on accounts that are more than 135 days old.