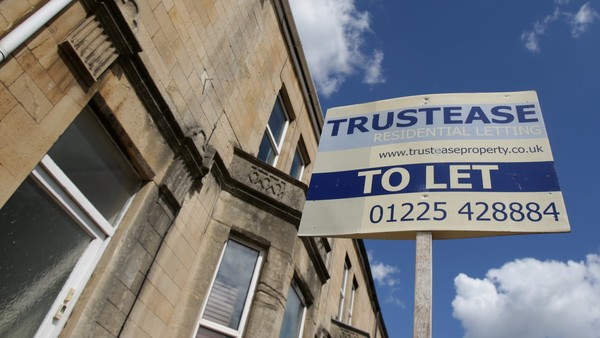 ©Getty
Buy-to-let investors this week faced the prospect of new curbs on their ability to borrow, as the Bank of England proposed affordability checks and interest rate "stress tests" for those looking to buy a property for rent.
The Bank of England's Prudential Regulation Authority, which monitors the soundness of banks and lenders, wants to lay down underwriting standards that it thinks will prevent landlords getting into mortgage payment difficulties if they have a shock to their income or if interest rates climb rapidly. It published a consultation paper on the subject on Tuesday, inviting responses by June 29.

What is it proposing?
The PRA wants lenders to assess either whether the monthly rental income from the property is enough to cover the mortgage, or whether the landlord has enough money — along with rental income — to keep paying the mortgage.
It made clear that affordability — which was subject to new regulations in the residential market in 2014 — should never be based on the value of the equity in the property used as security for the mortgage, and nor should lenders rely on predictions of rises in house prices to justify loan sizes.
The first of these tests requires lenders to calculate an "interest coverage ratio" (ICR), the relationship of the expected monthly rental income — as verified by an independent valuer — to the monthly interest payments. This should be at a minimum of 125 per cent, the PRA says, and the calculation should take into account all costs of buy-to-let, including estimated voids, council tax, repairs, letting-agents fees and utility costs.
Tax liabilities should also be incorporated into the sums, including changes resulting from the government's limits on mortgage interest tax relief, due to start next year.
If lenders want to use a borrower's personal income as justification for the loan, they will be obliged to carry out a highly detailed assessment of their personal finances, taking into account everything from income, pensions and savings to tax liabilities, credit card debt or car loans, utility bills and even the amount spent on food and childcare.
Belt and braces. But what if interest rates go up?
It has that covered, too. The PRA wants lenders to test a borrower's affordability under a hypothetical borrowing rate of at least 5.5 per cent over a minimum of five years from the start of the mortgage. Interest rates matter more to buy-to-let borrowers because three-quarters of them have interest-only loans, which are more sensitive to changes in rates.
Property118.com, a website for landlords, worked out an example of the changes. If a property was producing £500 a month in rental income with an ICR of 125 per cent and a mortgage interest rate of 5 per cent, the landlord would be able to borrow a maximum £96,000. If the rate went up to 5.5 per cent and the calculation incorporated a 20 per cent reduction for costs, then the same rental income would cover a mortgage of only £69,818, it said.
What about remortgaging?
There was some good news for landlords: if you are not increasing borrowing, the test will not apply.
Why the clampdown on lending?
The Bank's motives are different from those of chancellor George Osborne, who has suggested that curbing buy-to-let will help more first-time buyers get on to the housing ladder. The PRA is worried about loose lending, which it thinks could worsen instability should there be a fall in house prices.
Many lenders already impose an ICR of 125 per cent but some will vary the ratio based on other factors. On the stress tests, the PRA thinks that about a quarter of lenders will need to raise the notional interest rate they use to gauge affordability.
The PRA acknowledges that the measures will damp lending, forecasting that the number of approvals will fall by between 10 and 20 per cent by July 2018.
How have landlords and others reacted?
Mortgage and buy-to-let lenders were relieved that the Bank did not impose a straightforward limit on the ratio of the size of the loan to the value of the property — the LTV ratio. But in saying it would not do so "at this time", it reserved the right to impose such a measure later on.
Podcast

Pension freedoms and the buy-to-let meltdown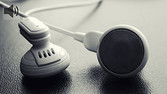 Are we investing our pension cash wisely or being scammed? Buy-to-let investors in panic rush to buy before a big tax rise
There were also complaints that the Bank is over-egging the regulatory pudding: the government is already hitting landlords by raising stamp duty for buy-to-let homes, limiting tax relief on mortgage interest payments and cutting "wear and tear" payments.
David Smith, policy director of the Residential Landlords Association, said: "The Bank needs to be careful it does not overreact to the surge in buy-to-let applications aiming to beat tax increases in April."
Others think the moves are a welcome brake on the appetite for buy-to-let, particularly among older buyers with access to pension cash. Gareth Shaw, head of consumer affairs at Saga Investment Services, said: "Fears of a housing crash should give pause for thought when thinking about what vehicle to place money in."