©Bloomberg
Bellway, one of Britain's biggest housebuilders, said sales of off-plan homes had jumped by a quarter in the first half of its financial year, signalling that the UK housing market remains robust despite fears of a slowdown.
The housebuilder added it increased the number of housing completions by 15.7 per cent in the six months ended January 31, to 3,754 compared with the previous year, with the group taking an average of 139 reservations per week.
It sold 4,200 off-plan properties worth £975m, a 25 per cent rise, it said in a trading update on Tuesday.
Chief executive Ted Ayres said he expected to deliver further earnings growth in the financial year, helped by plans to open a new regional division. The Newcastle-based company has seen particularly strong growth in the north of the UK, with 1,822 homes completed, an increase of 23.6 per cent compared with last year.
This echoes the strong regional performance of other housebuilders such as St Modwen, which reported record profits last week as a result of a robust recovery beyond the traditional strongholds of London and other major cities.
Data released in January by the National House Building Council showed that Yorkshire and the Humber, Wales, Northern Ireland and West Midlands are all now outpacing London in terms of the year-on-year percentage growth in the number of new builds being registered.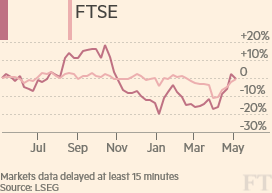 Bellway said it expects operating margins of 20 per cent for the full fiscal year, up from 15.6 per cent in the same period last year, thanks to a boost in average selling prices. Its average house prices were up 3 per cent year on year to £219,000, as the company focused more on prime locations.
Bellway stepped up its investment in land during the half-year, investing £335m compared with £240m in the same period last year. It also has plans to open a 16th regional operating division this financial year.
"With advanced plans to open a 16th division in the second half of the financial year, Bellway is well positioned to deliver further earnings growth," Mr Ayres said.
Mr Ayres added that market conditions remained "favourable" coming into 2015, but there was a slowdown compared with the same period a year earlier, which was when the Help to Buy subsidy scheme had been introduced. City analysts said that the trading update indicated a positive moderation taking place in the sector following the white-hot growth levels seen last year.
"The housebuilders are as a group starting to reach cruising altitude as the percentage gains in volumes and pricing start to reduce and the market stabilises," noted Stephen Rawlinson, analyst at Whitman Howard.
"Bellway is one of the groups that wants to fly at a higher altitude and is still a bit more foot down than others. All is set well for the housebuilders in our view and we remain positive."
Shares rose 1.4 per cent to 1,860 in early trading.